A student, academician or a practitioner of any health sciences stream often needs to search the literature. An ideal researcher should spend a small percentage of time in this activity, and much more on the main research and writing.
What is the profile of an ideal researcher in this context? 
Someone who has the "information needs", clearly laid out. 
Before searching the literature, one has to document the information need clearly. We need to identify literature to reference in the
a) introduction and discussion areas, and
b) literature that would be closest to our main area of work.
The literature for referencing in the introduction and discussion areas would be on broader coverage than those that are needed for the main area.
Example: If the research is about comparison for Drug A vs Drug B for a disease and maybe for a specific outcome, then the main search would be for articles that compare the two drugs for the specific disease and outcome. But for the introduction and discussion, we may need more general references for the two drugs, the disease and maybe the use of either drug for the disease. Searching has to be done for all aspects. One must know how to narrow down or broaden a search.
Someone who knows the best resources to search
Once the needs have been clearly mentioned, the researcher should first know the most obvious resources to search. PubMed and Google Scholar maybe great starting points. The Cochrane Library is a must as it has databases of systematic reviews and trials. If a topic is more Social Sciences based – (eg broader topics around road accidents, or education), then one must search databases related to social sciences too – Campbell Reviews, Social Science Abstracts, ERIC etc.
Someone who knows the right use of fields and tags, thesauri of different databases and more.
Example: The Medline database is searchable through PubMed, or other platforms like OVID. In PubMed, the thesaurus based search for a topic is done as – asthma[mesh], but in OVID, it is done as asthma/
An author search in PubMed would be – White[au], but in OVID Medline, it would be White.au.
And then one needs to know the right methods of using Boolean Operators – AND, OR, NOT, and the other proximity operators like ADJ, and NEAR. Truncation options are different in different resources
An ideal researcher should either be able to do all the above by himself, or if an information specialist does the job for him, he should be able to interpret and easily understand the search strategy. This is particularly true if one is working on search strategies for systematic reviews or meta analyses, where the strategy runs into several steps.
What is the reality? 
I share the following, based on decades of observation and chats with researchers, academicians, practitioners and students
Google is the starting point for majority
PubMed is searched the way a generic search is done, with no use of tags, no use of a thesaurus, and more
A large majority do not know how to describe PubMed as a resource
Cochrane Library is free in India (full text of Cochrane Reviews and abstracts of five other databases). A huge number of people are unaware of this, and have no clue about searching this resource carefully
Very few Indian libraries have used the LinkOut facility, that indicates what items from a search result are available in their collection. Incorporating this will save a lot of time for both users and librarians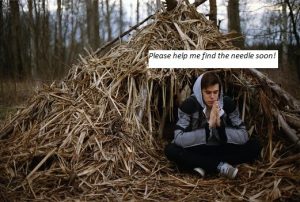 What is the outcome of this lack of knowledge? 
Causing harm to research:
Many do not know that several journals are predatory or not peer reviewed, and submit publications to them. Or choose articles from these, for referencing.
Waste of time:
One student approached me for help as her protocol was rejected. When I asked why, she said that her references were very old. When I asked if there were no new ones, she said – "they are not free online". I had to explain to her that just because they were not free, it did not mean that they were not published! And when I asked if she had approached her library for availability – she looked embarrassed – as she had not.
Rejection by journals:
With poor quality literature and referencing, journals are highly likely to reject articles, even if the topic seems promising. And again, it is a waste of time for a peer reviewer to go through an article that is based on poor references
Messing up the evidence:
If a systematic review or meta-analysis is done with a poor search, there is a great chance that it is being done with less number of studies. How systematic is that? What is that one missing study was a great one, and its results would have changed the evidence?
Shouldn't literature searching be taken more seriously? With very researcher learning the process in order to do better searches and to coordinate well with search specialists? Shouldn't this be taught in the curriculum? Shouldn't the search strategy be judged in the post graduate thesis, so that a student will take the job more seriously? Shouldn't we have lots more well trained medical librarians in the country to support the research needs of a huge population of health professionals and students?
We need to shake the system. And come up with changes.