Donate to QMed
When you donate to QMed, you are contributing to building a generation of health professionals who will engage in evidence based healthcare delivery.
QMed was founded in December 2007 to work with health professionals in integrating systematic literature searching as a regular practice in healthcare delivery.These skills are not taught in the curriculum. It is only with these skills that health professionals can always find the best available evidence of what works for good health care delivery, and do the best for their patients.
Choose Danamojo if:
You reside in India / your donation is eligible for tax exemption in India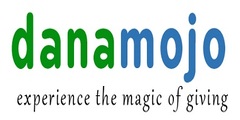 Donation Options – Debit Card / Credit Card / NetBanking / Cheque
Our mission is to train students, academicians, and practitioners of all health sciences streams, in the step by step searching of the vast health sciences literature to enhance healthcare delivery. Without such training, they not only waste valuable time, but also do not get the best of research evidence.
We also felt the need to engage in advocacy with the concerned bodies in India to include this training in the healthcare curriculum. To reach this objective we conduct workshops for all our target audience and also offer mentoring support. As of end 2017, we have conducted more than 215 workshops and delivered more than 360 lectures across India and reached out to nearly 20000 students & professionals.
We hope that very soon, the major councils related to healthcare in India will make our ELearning programs mandatory, so that institutions and universities subscribe to them. And that hopefully should take care of a lot of our expenses, enabling us to reach out all over India.