QMed's Workshops
---
QMed's Courses are available online through https://qmed.mediknit.org/ (Once you register and enroll, you will need to login at www.mediknit.org and you will be directed to our course. Currently the course "Mastering PubMed: Basics" is online. Soon there will be two more courses: "Mastering PubMed: Advanced" and "Reference Management with Mendeley". Still more courses are in the pipeline
---
Between 2008 and June 2019, we have conducted 240 workshops all over the country. You can search our database of workshops to learn more
We now recommend our online courses for institutions as well as for individuals because we believe that the facility to go back to any video and revise the contents is of great value
However, there still are requests for live workshops. Please go through the tabs on the left to learn more about these
Our workshops teach you to systematically search online and then manage your search results – store them properly, retrieve items easily and use them to cite and reference correctly
---
Content Coverage
---
"Mastering PubMed: Basics" is now also available as an ELearning course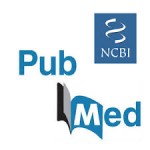 Mastering PubMed - Basics
Four principles of searching
Keyword searches and their inadequacy
Thesaurus based searching for maximum relevance (The most important part of the program)
Qualifying search terms with fields
Combining search terms with Boolean operators
Understanding the MeSH thesaurus
MeSH Terms – their standardization and specificity
Understanding the Subheadings
Restricting a search to focused resultss
Understanding the MeSH tree and explosion
Searching using the Search builder
Features in PubMed
Creating a MyNCBI account
Saving searches and setting up email alerts
Creating permanent collections of search results
Filtering searches to narrow results
Finding a full reference if you have an incomplete one
You retrieve references that are lots more meaningful and relevant.
You do NOT have to wade through a large number of result pages
You do not need to repeat your entire search activity for updates
You will not lose references you find
And more….
Testimonial:
After attending this workshop, I realized that what used to take me 10 hours to do, can be done in about half or one hour – Dr Sonu Subba – Additional Prof, Community Medicine, AIIMS, Bhubaneswar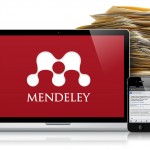 Reference Management tool
Concepts:
Why use a Reference Manager
Importance of knowing the structure of references
Understanding Mendeley desktop and web versions and the need to synchronize both
Using Mendeley
Background – the Web Importer and Word Plugin
Creating folders and Groups
Importing references from PubMed / Google Scholar
Adding references manually
Adding an article to a bibliographic record
Adding an article directly to Mendeley and checking the extracted bibliography
Adding folders and setting folders to automatically add articles
Inserting citations while writing an article
Creating the References section at the end of the article
Editing citations and references
Citation styles – changing with a single click
And… certain other in-depth features
Not lose references that you found when you searched
Organize references by assigning them to articles / sections of articles / topics to follow
Save hours of time when you write articles, by adding citations and references with a click, and editing them equally easily if needed
---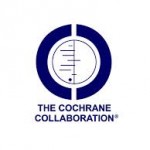 The Cochrane Library
(Ideally you should have done PubMed – Basics, or at least attended one of our Guest lectures, to get the full benefit of this workshop)
Concepts:
Introduction to the six databases in the Cochrane Library
Understanding Systematic Reviews
Understanding the coverage of CENTRAL (database of Trials)
Using the Cochrane Library
Creating an account
Browsing the Cochrane Library
Basic, Advanced & MeSH searches
Using the Search Manager
Saving searches
Exporting results
Understand what a Systematic Review is (and how it differs from a regular Review Article)
Learn to find evidence based reviews
Learn to locate articles of Level I evidence, in the absence of reviews
And crucially – You will be able to find the best available evidence, to base your treatment on. And that is the best you will give your patients!
Very important
In India, we have access to the Full text of Cochrane Systematic Reviews (the first database in the library) and Abstracts to all other Cochrane databases, thanks to a country wide license – paid for by the Indian Council of Medical Research. It is our duty to ourselves, that we use this resource fully and get a return on this investment!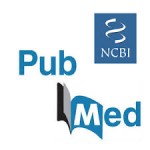 Mastering PubMed - Advanced
Only those who have attended the PubMed – Basics workshop are eligible for this one
MeSH searches in detail – practical exercises
Filters – Advanced – based on

Article properties
Availability in libraries

Custom filters
Clinical queries – for Evidence
Journals in NCBI databases
Further customization of My NCBI
Do complex searches (Or if you get our help to do searches, you will understand and participate in the process, so that you get both – relevant results and also find "the needle in haystack"
Create special filters (that appear on the right side of the screen) so that you know how many results will appear if you filter your search
Create combination filters (custom) – eg – Randomized controlled trials in English in the last five years
Learn how to find out information about journals more easily – this helps you figure where to publish
Customize My NCBI to display search results in different ways to suit your needs
Workshops at Institutions, Conferences, Events
---
We conduct our workshops at
a) Any health sciences institutions across India.
b) Events / Conferences
The target audience in these events may be UG students, PG students or working professionals from any stream of health sciences. The workshops will be via a mix of slides and online demos. Participants are free to use their laptops to try out some exercises, but the workshops are not hands on.
For the topics we cover and the contents of each, please check the Content Coverage page
Fee per workshop – Rs. 20,000 plus GST as applicable
No of participants – Ideally not more than 50, but there is no restriction
Letter of confirmation:
Please download the letter of confirmation. Please fill it, take the appropriate signature, scan it and send it to us at the earliest to - info@qmed.ngo, to confirm your workshop
You can pay by one of the following options
Bank Transfer / Cheque / DD Payment
Bank Transfer

Direct bank transfer to QMed – Account Name – Quality Medical Knowledge Foundation Savings A/c No : 395010100192880 IFS CODE : UTIB0000395 Axis Bank Ltd MIDC-Andheri (Mumbai) Branch
---
Cheque / DD

On - par Cheques favouring "Quality Medical Knowledge Foundation"
Please hand over the cheque to us at the end of the workshop or courier it to
QMed Knowledge Foundation
A-3, Shubham Centre, Cardinal Gracious Road, Chakala, Andheri East, Mumbai 400099
---
Important Instructions: (For Workshops at Institutions / Events)
---
General Venue Arrangements:
Do ensure that with the seating arrangement, all participants will be able to view the projected screen clearly - right up to the lowest level.
If you have a Slide Advancer please make it available for the workshop
If the venue is an auditorium, please ensure a table and chair for the speaker, (not a podium)
---
Internet access:
Broadband/networked internet access or a venue where Vodafone data signals will be picked up
Or else, do make arrangements for any internet access facility - another provider's hotspot or dongle
---
Punctuality:
We would like every workshop to begin punctually at the scheduled time. Please plan for any Institutional formality (welcome address etc) well ahead of this time
We expect every participant to be present well in time and stay throughout the workshop. We request that participants who do not attend the full workshop not to be given certificates of completion
---
Certificates:
We request institutions to offer certificates to participants, including our logo and related details.
---
Outstation programs:
Travel reimbursement: Economy air fare, or II AC train fare / luxury bus / taxi fares / petrol costs – as applicable (where flights do not operate)
Pick up from and drop to the airport / railway station, as applicable.
Guest house / safe hotel accommodation if there is a need for an overnight stay
Workshops@QMed
We recommend that individuals register for our "Online courses" and learn. Apart from learning, you will also be entitled to get help from us, through email / Skype calls or personal visits. Again, there are individuals who still prefer live workshops; here are the details for the same:
At QMed's office we conduct hands on workshops for 1-3 people on dates and timings mutually convenient.
Location: A-3, Shubham Centre, Ground Floor Cardinal Gracious Road, Chakala, Andheri East, Mumbai - 400099.
Registration:
Donation amounts at a glance
| Category | Amount - Half day (one workshop topic) | Amount - Full day (two workshop topics) |
| --- | --- | --- |
| UG Students | Rs. 1000/- | Rs. 2000/- |
| PG Students / Full time PhD students | Rs. 2000/- | Rs. 4000/- |
| Working professionals | Rs. 3000/- | Rs. 6000/- |
---
To register for a Workshop organized by QMed, you need to make your donation first. When you do that, you will get a Donation Reference No, which you will need to provide while registering
---
Step I : Donation
When you donate with the Danamojo platform, you have the following donation Options – Debit Card / Credit Card / NetBanking / Cheque. Do ideally consider the cards or netbanking options, and opt for the cheque option only if you are not comfortable with the others.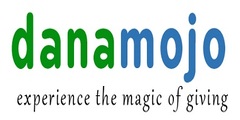 ---
Donation - Steps
Click the Donate button
Select the appropriate amount and then Click "Donate now"
1st tab (your information)-> Fill details ->Select "pay now" button
2nd tab (make payment)-> Select payment option. For eg. Credit Card -> Click "pay online"
Fill payment details. Click Submit
Once payment is successful, a thank you tab with the transaction id will popup
Please note the transaction id / donation reference number
Step II : Workshop Registration

---
Workshop Registration - Steps
Click the Registration Form button
Fill in the transaction id
Fill in your personal details
Select the correct workshop type
Enter the date in the format - dd-mm-yy
Enter the time in the format - HH:MM AM (eg 10:00 AM) or HH PM (eg 02:00 PM)
---
---
At QMed's Training Venue (near Andheri station) we conduct hands on workshops for 15 participants, on request by a group. Please get in touch with us for details
Facts-n-Figures
---

---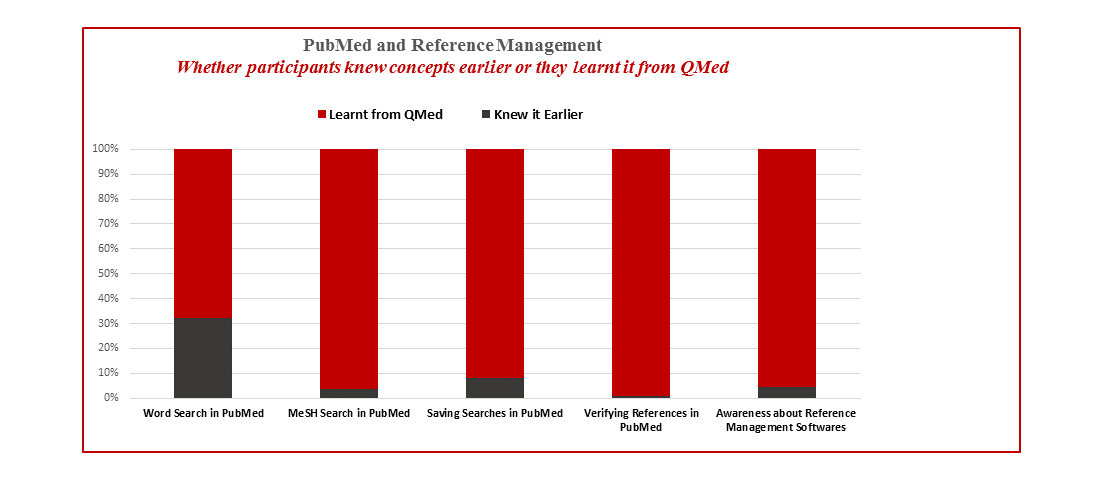 ---
Forthcoming workshops
---
Watched this space for updates.
Recent Workshops
---
ICMR Regional Medical Research Centre Bhubaneswar
Workshop Type: At Institutions
Workshop Duration: Two days
Topic: PubMed Basics and Reference Management
Institution / Venue: ICMR Regional Medical Research Centre
Target Audience: Public Health Researchers
Breach Candy Hospital, Mumbai
Workshop Type: At Institutions
Workshop Duration: Full Day
Topic: PubMed Basics and Reference Management
Institution / Venue: Breach Candy Hospital
Workshop Mode: Interactive
Specialty/Department: Mixed
Target Audience: PG students, Employed/In Practice
All India Institute of Medical Sciences, Bhubaneswar
Workshop Type: At Institutions
Workshop Duration: Full Day
Topic: PubMed Basics and Reference Management
Institution / Venue: All India Institute of Medical Sciences, Bhubaneswar
Workshop Mode: Interactive
Specialty/Department: Mixed
Target Audience: Employed/In Practice
All India Institute of Medical Sciences, Bhubaneswar
Workshop Type: At Institutions
Workshop Duration: Full Day
Topic: PubMed Basics and Reference Management
Institution / Venue: All India Institute of Medical Sciences, Bhubaneswar
Workshop Mode: Interactive
Specialty/Department: Mixed
Target Audience: Employed/In Practice
Workshop Duration: Full Day
Topic: PubMed Basics and Reference Management
Institution / Venue: QMed
Specialty/Department: Dentistry
Target Audience: PG students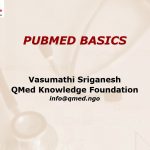 Workshop Type: At Institutions
Workshop Duration: Half Day
Institution / Venue: Quest - Pune
Workshop Mode: Interactive
Target Audience: UG students
Downloads - (Institutions / Events)
---
Download a proposal for conducting a workshop in your institution / at an event
In case you need more details, for discussions and approvals for workshops at Institutions / Events, here is a list of documents forms you can download
Page checked / updated on 08-Aug-2019