Donate to QMed
When you donate to QMed, you are contributing to building a generation of health professionals who will engage in evidence based healthcare delivery.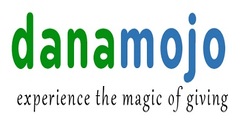 ---
For Indian tax payers / citizens
Minimum donation: Rs. 250/-
Get your 80-G receipt immediately
QMed's funding needs
Our needs:
Current monthly requirement: Rs.300000.
For a quicker and wider reach out: Rs. 500000 (or more)
How can we raise this every month?
Rs. 600 * 500 individuals = Rs. 300000
Rs. 1000 * 500 individuals = Rs. 500000
Steps to plan your donation:
Based on our need,
Think of an amount that you can comfortably give us monthly, for six months
Decide if you would like to give it monthly, or in two quarters or as a lumpsum
Giving your donation – Options:
Eg: if you have decided to give Rs. 1000 per month, you can give:
Rs. 1000 per month for six months
Rs. 3000 per quarter for two quarters
Rs. 6000 lumpsum
The amount you give is your choice. We appreciate your donation – large or small
Please fill up this form to let us know about how much you will donate
Why support QMed?
QMed is grooming a generation of doctors and paramedics to offer evidence based healthcare services. For users of such services, this means that you will get treatment based on scientific research carried out worldwide and pooled together.
How we will utilize your donation:
We want to work towards self-sustenance. We currently have one ELearning course and are shortly adding two more. We plan to add still more courses. The whole platform of courses is available at a reasonable annual cost and we aim to reach these out all over India. Currently we need sustenance to develop these and promote awareness.
If you wish to learn more, please visit our website page About QMed. Every section has brief coverage of significant information about us.
How does this short term support help us?
We have launched ELearning courses for our target audience – students & professionals of all health sciences. Once these courses reach out to several institutions and individuals, our funding needs, will be met. Till then, your support helps us create and revise the courses, and spread awareness of these.
Remembering when to donate
GlobalGiving offers an option for you to set monthly donations
If you choose any other frequency, do set reminders on your calendar.
Alternately email us at info@qmed.ngo and request us to send you reminders
If you wish to donate monthly (or at any frequency) for a limited period, do let us know, and we will send you the necessary reminders
Page updated on 30-May-2019