Your donation helps create a generation that will deliver healthcare based on the best research evidence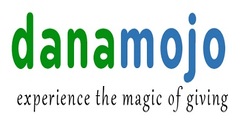 ---
For Indian donors
Minimum donation: Rs. 250/-
Tax exemption for Indian tax payers / citizens
Get your receipt immediately
Donate Rs 2500/- or more. We will give you access to all content on www.qmedcourses.in
---
The problem: In India, the skills of structured medical literature searching and referencing are barely taught in the health science courses. Students – UG and PG – without these skills are not prepared for projects and theses they need to do. Faculty without these skills cannot guide students to the best. And in practice without these skills, a healthcare provider may not be able to find the "best available evidence" for patient care. 
---
What QMed does: QMed teaches these skills in great detail via its online courses, workshops, lectures, webinars, mentoring and related activities. We help students and professionals base their research on the right literature, and save them time – time that they can allocate to actual research and its use. Ultimately the right research leads to better patient care.
---
What does your donation do? When you donate to QMed, you contribute towards building and maintaining its online courses, support materials, webinars and mentoring activities. If you are a health professional and donate to this cause, we provide you access to our courses and support. For others – you contribute towards strengthening a new generation of health professionals and thus to better healthcare services.
---
Page last checked / updated on 27-Sep-2023