Donate to QMed
When you donate to QMed, you are contributing to building a generation of health professionals who will engage in evidence based healthcare delivery.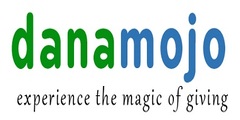 ---
For Indian tax payers / citizens
Minimum donation: Rs. 250/-
Get your 80-G certificate immediately
Understanding QMed's funding needs
How much should you donate?
Our needs:
Current monthly requirement: Rs.300000.
For a quicker and wider reach out: Rs. 500000 (or more)
How can we raise this every month?
If 500 individuals gave Rs. 600 each, we get 300000
If 500 individuals gave Rs. 1000 each, we get 500000
Your donation:
With these inputs, we request you to:
Choose an amount that you can comfortably give each month
Decide if you can give this amount for 18 months or any other duration
Decide if you wish to give it as a lump sum, or at any frequency of your comfort
Why should you donate to QMed?

Since early 2008, QMed has been filling a lacuna in the health sciences education that should have been addressed by a formal curriculum. Students of these courses are missing something vital. They are not taught to search online for the most relevant, reliable and evidence based information. QMed's programs ensure that students learn these skills and use it in their academics, research and eventually in practice! Your contribution to this cause will help us reach more and more people in the field, enlighten them, and eventually result in the delivery of reliable information, therefore, reliable healthcare.
If you are a professional in any stream of health sciences, your donation to QMed will greatly help students and definitely enrich your profession. Just think about the time when you struggled for literature or for referencing problems. And when you see that QMed is helping solve these problems, we are sure you will agree with us.
If you are a student, know that even a small donation will help in making a great change for your future.
If you are not associated with any of the health professions, you may wonder how your contribution would count. Today's students are tomorrow's healthcare providers. They will provide healthcare by finding the best evidence and more relevant published research – this with our training! You will naturally gain from the expertise of such health care providers. Definitely a cause worth giving to – your own healthcare!
How we will utilize your donation:

In May 2018, we launched the first of our ELearning courses that are set to reach out all over India. We are sure that these will help us reach self-sustenance by mid-2020, with the revenue generated. The courses are moderately priced, to ensure wide reach.
We need funds to develop more courses and spread them across India. Our first course has done well in a short duration and we are confident of getting more registrations from across the country. Your donations will help us do more.
If you wish to learn more, please visit our website page About QMed. Every section has brief coverage of significant information about us.
Remembering when to donate
GlobalGiving offers an option for you to set monthly donations
If you choose any other frequency, do set reminders on your calendar.
Alternately email us at info@qmed.ngo and request us to send you reminders
If you wish to donate monthly (or at any frequency) for a limited period, do let us know, and we will send you the necessary reminders
Page updated on 20-Nov-2018