---
...Together let us build a generation that engages in evidence based healthcare...
---
QMed Knowledge Foundation: A Unique Change Making NGO in India
Health professionals want to find out the evidence of what works best, and offer patients treatment based on such evidence. They wish to stay updated with the latest research findings. How do they do this?
In India training to find updates and evidence is not part of the health sciences curriculum. As a result health science students and professionals waste hours searching for literature and evidence. Time that could be better spent in actual research, learning and practice!
QMed Knowledge Foundation is making a change. Since 2008, QMed has shared its skills in literature searching and referencing, conducting hundreds of workshops and lectures all over India.
The most common feedback was - "This should be a part of the curriculum; all of us need to learn this". And in 2018, we launched our first Online Course. In 2019, we have added two more courses. Still more will follow in the future.
We believe in engaging with our target audience to take things ahead, so that the Indian population has access to evidence based healthcare. Together let us build a generation that engages in providing this access.
---
What we do
The art of medical literature searching….simplified…
---
Timeline / Achievements
Click here for more
August 2022

Lectures/ Webinars/Workshops this month:

13th August – Workshop- How to do literature search using PubMed, Searching Cochrane, Mendeley – King George's Medical University, Lucknow
16th August – Webinar – Literature searching – Institute of Dental Studies and Technologies, Ghaziabad, UP organised by EduFuture

Statistics – QMedCourses:

2430 participants including 12 institutions and 988 individuals.

---

July 2022

Lectures/ Webinars this month:

09th July – Use of Reference Managers – YMT Dental College
11th July – Literature Searching – APM's Ayurved Mahavidyalaya, Sion
14th July – Literature Searching – TNMC – Nair Hospital
26th July – Literature Searching – KEM UG Confluence
26th July – Literature Searching- MUHS RMWS – KEM – Dept of Infectious Diseases


Statistics – QMedCourses:

3421 participants including 12 institutions and 961 individuals.

---

June 2022

Lectures/ Webinars this month:

26th June – Literature Search & Reference Management – Malabar Institute of Medical Sciences, Calicut
28th June – Literature Search – RMWS – YMT Homeopathic Medical College
30th June – Use of Reference Managers – Cancer Treatment Centres (CTC) Palliative Care

– "Mini webinars" – events of 15 minutes duration, followed by interactions on every Tuesday and Friday at 4pm. More details

Statistics – QMedCourses:

3138 participants including 12 institutions and 914 individuals.

---

May 2022

Lectures/ Webinars this month:

10th May – Literature Search -MUHS
11th May – Literature Search – P D Hinduja College of Nursing

– "Mini webinars" – events of 15 minutes duration, followed by interactions on every Tuesday and Friday at 4pm. More details

Statistics – QMedCourses:

3948 participants including 10 institutions and 878 individuals.

GITAM University, Visakhapatnam (which includes the Institute of Medical Sciences and Research, School of Pharmacy, Institute of Nursing and Dental College & Hospital) joins us for Institutional Access to our courses

---

March 2022

Webinars this month:

– 9th Mar – Literature Searching at Nair Hospital Dental College
– "Mini webinars" – events of 15 minutes duration, followed by interactions on every Tuesday and Friday at 4pm. More details

Statistics – QMedCourses:

4820 participants including 11 institutions and 830 individuals.

---
---
How you can help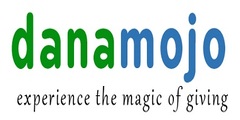 ---
Minimum donation: Rs. 250/-
Tax exemption for Indian tax payers / citizens
Get your receipt immediately
Donations are accepted from Indian and Foreign Nationals
Any questions? Write to us
---
Latest Blog Posts
QMed's blogs have had a journey of their own! We started with enthusiasm. Then when there were a million things to do, we often missed writing the posts. Renewed them with vigour, only to drop writing them again. We categorised them – to ensure that we at least wrote one in each category per month. […]

A live workshop after two-and-a-half years I recently did a live workshop at the King George's Medical University, Lucknow.  We covered Literature Searching in PubMed and Cochrane Library, and also Mendeley for Reference Management. It was wonderful doing one after a gap of two-and-a-half years. It is great when students/residents want a photograph with you. […]

From QMed's Blog Footer appearing twice. Testing the cause

Some time back we had a blog post – When Patients Google We had mentioned about how concerned doctors were about the misinformation that they could pick up – and rightly so. But, there are times when Internet research by the patient (or family member) can make a huge difference. Here is an excerpt from a […]
---
---
QMed is proud to have had associations with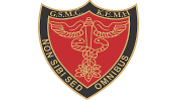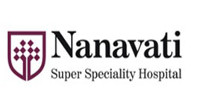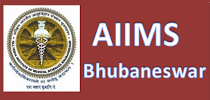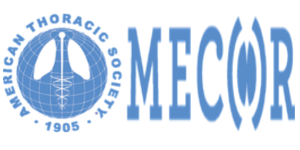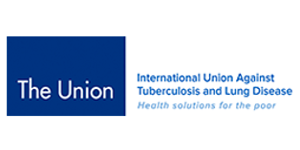 ---
People Behind QMed
Click here to know more

Ms Vasumathi Sriganesh

Ms Anujaa Navaratnaa

Dr. Bhavin Jankharia

Dr. Sandeep Bavdekar

Mr P. Sriganesh

Ms. Usha Sunil
---