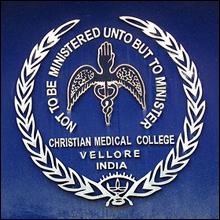 Thirty-seventh Short Course in Biostatistics
The Biostatistics Resource and Training Center, Department of Biostatistics at Christian Medical College, Vellore is organizing series of its thirty-seventh Short courses in Biostatistics from May 28 – June 7, 2018 at CMC Vellore.
These courses are mainly designed to train researchers to competently handle and analyze health/medical data.
These courses are targeted towards Biostatisticians/ Statisticians, Epidemiologists, Medical Researchers and Social Scientists who have basic knowledge in Regression analyses.
| | | |
| --- | --- | --- |
| Course | Date | Last date for registration |
| Multiple Linear Regression, Logistic Regression & Survival Analysis | May 28-June 01, 2018 | May 21, 2018 |
| Multilevel Modeling (MLM) and Longitudinal / Repeated Measure data analyses using Linear Models & Generalized Estimating Equations (GEE) | June 04 – 07, 2018 | May 28, 2018 |