Friends of QMed
Friends of QMed is an innovative partnership through which we help the health science students and professionals through our expertise and they in turn support us in achieving our mission.
---
Who is a Friend of QMed?
If you have attended at least one of our Workshops, you are automatically a Friend of QMed. (Do note – having attended a lecture of ours at any Research Methodology workshops conducted by colleges / conferences do not count; you need to have attended a complete workshop)
If you are a member of INFORMER, you are automatically a Friend of QMed.
How do you become a Friend of QMed?
If you have not attended a worskhop, but plan to attend one soon – welcome! Check out your options. As soon as you attend one, you become a Friend.
If you cannot attend one, but need our help, do become a Friend by making a donation of Rs 500/-.
As a Friend of QMed, you will learn from us through the following methods, for which you will need to make additional donations
Literature searches (for your thesis / article writing / research etc)

Ideally you should have at least attended our lecture on this topic. If not, you should have gone through our tutorial – Introduction to Literature Searching.

We will do your search and send you the strategy. We recommend that you discuss this with us over Skype/email and understand it and do any additional changes if we mutually find the need. Our goal is to empower you to search by yourself and to work well with us for complex searches

Additional donation: Rs. 500/- per topic. (For detailed searches for conducting systematic reviews and guidelines – please contact us and we will let you know. This will require a higher donation)

Assistance in procuring journal articles

We will assist you by letting you know which library in India may have the article/s you require. Please take a look at these helpful tips too – for finding your article online or through libraries in India. In case none of these helps, we will try to get you the article, but once you request us, we expect to get a donation for the same, if we are successful. We need this for our time, effort and sustenance.

Additional donation: Rs 250/- per article. If we get you articles from the National Library of Medicine, US, we would ask for Rs. 830/- per article

Follow up / doubt solving sessions through Skype (Only for those who have attended our workshops)

We know that after any workshop, a participant has several doubts while practising. We offer sessions of up to half an hour for any questions / doubts that you may have

Additional donation: Depending on the time involved, we may ask for varying donations for these sessions.
Why we ask for additional donations
The above mentioned activities involve our efforts and expertise and we need donations to help sustain these activities. Higher donations are always welcome especially from working professionals. Do note that we are NOT a funded organization and we carry out activities with such crowd-sourced funds
We do understand that some students may not be able to make the donations we ask for, for valid reasons. We request such students to send us a letter countersigned by your HoD (or a faculty from your department) explaining why you cannot donate, and we will further subsidize or waive the requirement. Letters from faculty can be by email as long as the full designation, address and phone no of the concerned faculty are mentioned.
Donate using a
Credit / Debit Card / Net Banking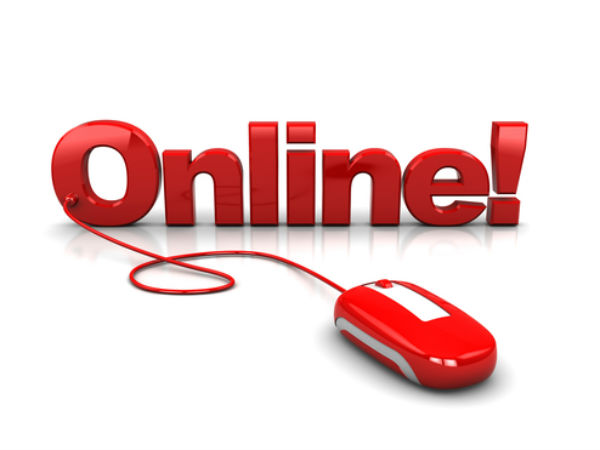 Donate by Cheque / DD

On - par Cheques favouring "Quality Medical Knowledge Foundation"
As a Student

For yourself :

Take the onus of using accurate information and citing correct references on you.

For QMed :

Help us get in touch with the right person in your institution to organize Literature Search Workshops.

As a Head of an institution

For yourself, your institution and QMed:

Bring evidence into practice whether in your classrooms, in research papers or in the conferences organized in your institution.
Make it a policy that any type of medical writing coming out of your institution – be it a UG student's STS project, a PG student's thesis, a faculty member's article in a journal adheres to the standards of using correct sources and references.
Invite us to your institution to conduct lectures and workshops.
Workshops for under-graduate and post-graduate students during the period of their STS project and thesis. Plan
Train the Trainer Programs to build a pool of trainers in your institution who can further guide others.
Create a PubMed Linkout of your institution's Journal Collections. We could help you do this.

As a Faculty

For yourself, your students and QMed:

Set the right standards by practicing the use of correct information from the correct sources.
Inculcate the habit of correct literature search and referencing among your students.
If you are guiding students for research projects stress on a minimum number of required references.

As a Consultant

For yourself and QMed:

For patient care do not just rely on the textbook knowledge that you gained in your medical course or blindly believe the MRs when they present a particular drug.
Access the correct information sources to stay up-dated about the latest studies, trials, reviews etc to practice evidence based healthcare.
Know Our Friends
We initiated our "Friends of QMed" program to hand hold and support literature search needs.
Through this program we aim to establish a long-term relationship with the health science students and professionals, by helping them with queries they may face while doing a literature search, or working on references or more.
We have over 150 Friends of our Foundation. Each of them has made a donation ranging from the minimum to Rs 10,000/-. We believe that many friends making a donation like this will help sustain our initiative.
In addition members of INFORMER (An association of undergradutate students) are also Friends of QMed.