---
...Together let us build a generation that engages in evidence based healthcare...
---
QMed Knowledge Foundation: A Unique Change Making NGO in India
The problem in India : Healthcare has to be provided based on "the best available evidence" - evidence of what has worked well for a large population. Doctors and health professionals need "evidence based research" in order to give their best. They need to search online to find the latest / best evidence. This requires a thorough knowledge of available information resources and the best methods to search them systematically.
We would naturally assume that this is part of the medical training. Ironically, these skills of structured medical literature searching and referencing are barely taught in health science courses in India.
What QMed does: QMed Knowledge Foundation is making a change. Since 2008, QMed has shared its skills in literature searching and referencing, conducting hundreds of workshops and lectures all over India. The most common feedback has been - "This should be a part of the curriculum; all of us need to learn this". QMed next launched online courses to make such learning available all over India.We now have four online courses. And we are working at adding more. Since the launch we have had a steady average feedback rating of 9/10 for all parameters for our online courses.
We believe in engaging with our target audience to take things ahead, so that the Indian population has access to evidence based healthcare. We invite health science students and professionals to work with us in this mission.
---
What we do
The art of medical literature searching….simplified…
---
Timeline / Achievements
Click here for more
September 2023

Lectures/Workshops this month:

1st Sep – Literature Searching & Referencing – Workshop for 28th IPHA IAPSM AP State Joint conference, GIMSR Visakhapatnam
04th Sep – Literature Searching & Referencing – Lecture at APM's Ayurved Mahavidyalaya, Sion
06th Sep – Search of Learning resource material – Webinar for first-year BSc (Hons) Nursing students of AIIMS Kalyani. 
12th Sep – Literature Searching & Referencing – Workshop at AFMC Pune
15th Sep – Literature Searching & Referencing – Webinar for the Foundation Course at AIIMS Kalyani.
16th Sep – Literature Searching – Webinar for DM/DNB students (Cardio, Endo) across India supported by USV
22nd Sep- Literature Searching & Referencing – Workshop at Karamsad – Public Health

Statistics – QMedCourses:

8002 participants including 13 institutions and 1481 individuals.

---

August 2023

Lectures/Workshops this month:

02nd Aug – Literature Searching – Lecture at Bharati Vidyapeeth College of Pharmacy
05th Aug – Literature Searching – Webinar for Pharmatech (organized by KEM hospital)
08th Aug – Literature Searching & Referencing – Workshop at AIIMS Rae Barelli (under the THIRST for AIIMS project supported by an Educational Grant from Pfizer)
11th Aug – Literature Searching & Referencing – Workshop at AIIMS Bhopal (under the THIRST for AIIMS project supported by an Educational Grant from Pfizer)
12th Aug – Literature Searching & Referencing – Workshop at AIIMS Bhopal (under the THIRST for AIIMS project supported by an Educational Grant from Pfizer)
17th Aug – Literature Searching & Referencing – Workshop at AIIMS Jodhpur (under the THIRST for AIIMS project supported by an Educational Grant from Pfizer)
31st Aug – Literature Searching & Referencing – Workshop at GITAM Institute of Medical Sciences and Research, Visakhapatnam

Statistics – QMedCourses:

7795 participants including 11 institutions and 1454 individuals.

---

July 2023

Lectures/Workshops this month:

14th July – Literature Searching & Referencing – Workshop at AIIMS Raipur (under the THIRST for AIIMS project supported by an Educational Grant from Pfizer)
19th July – Literature Searching – Lecture at National Institute of Pharmaceutical Education and Research, Guwahati 
20th July – Literature Searching & Referencing – Workshop at AIIMS Guwahati (under the THIRST for AIIMS project supported by an Educational Grant from Pfizer)
22nd July – Literature Searching & Referencing – Workshop at AIIMS Kalyani (under the THIRST for AIIMS project supported by an Educational Grant from Pfizer)

Statistics – QMedCourses:

7771 participants including 12 institutions and 1448 individuals.

---

June 2023

Lectures this month:

1st June – Literature Searching – Lecture at YMT Ayurvedic Medical College and Hospital
6th June – Literature Searching – Lecture at YMT Homeopathic Medical College and Hospital
26th June – Literature Searching – Lecture at APM's Ayurved Mahavidyalaya, Sion

Statistics – QMedCourses:

7696 participants including 14 institutions and 1422 individuals.

---

May 2023

Workshops/Lectures/Webinars this month:

4th May – Literature Searching & Referencing – Workshop at Ashok & Rita Patel Institute of Physiotherapy(Charotar University), Anand
16th May – Literature Searching & Referencing – Workshop at D Y Patil Medical College, Pune
18th May – Literature Searching – Lecture at KG Mittal Ayurvedic College

Statistics – QMedCourses:

7558 participants including 14 institutions and 1382 individuals.

Ashok & Rita Patel Institute of Physiotherapy(Charotar University), Anand, Gujarat joins us for Institutional Access to our courses

---
---
How you can help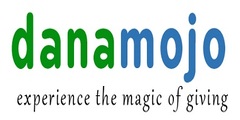 ---
Minimum donation: Rs. 250/-
Tax exemption for Indian tax payers / citizens
Get your receipt immediately
Donations are accepted from Indian and Foreign Nationals
Any questions? Write to us
---
Latest Blog Posts
QMed's blogs focus on the importance of research in India. Specifically – the need to teach the basics of research at the undergraduate level of all health sciences courses. Still more specifically – to teach literature searching and referencing at the UG level. We also blog about the need to elevate our health sciences libraries […]

It is interesting to note, that too many people confuse the terms "Literature Review" and "Literature Searching". Long ago, I noticed this when if invited to deliver a lecture, then the topic against my name would be "Literature Review". I needed to tell the organizers that I do not teach this, but I teach Literature […]

Sounds familiar? Yes – it is the 7th Habit – from Stephen Covey's book "The 7 Habits of Highly Effective People". Covey emphasizes the need to sharpen ourselves from time to time. He describes an incident of a man continuously cutting the branches of trees with a saw. When another man suggests that he stops […]

I first heard about ChatGPT fairly soon after it was open. It was fascinating. I tried using it in several contexts and had fun. Then my mentor asked me to attend a session by Peng Joon – an entrepreneur from Malaysia. I learnt some very interesting "how to's" from this session: My colleagues and I […]
---
---
QMed is proud to have had associations with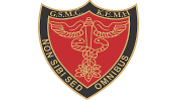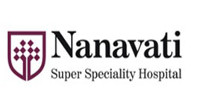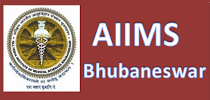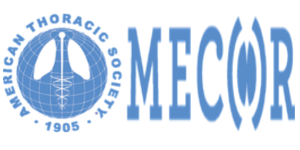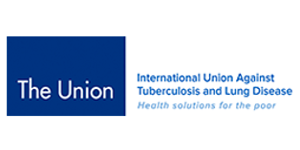 ---
People Behind QMed
Click here to know more

Ms Vasumathi Sriganesh

Ms Anujaa Navaratnaa

Dr. Bhavin Jankharia

Dr. Sandeep Bavdekar

Mr P. Sriganesh
---
---